Hans Meeder, Country Manager, for Unifeeder Netherlands has been confirmed as a Keynote speaker at the Coastlink 2020 Conference.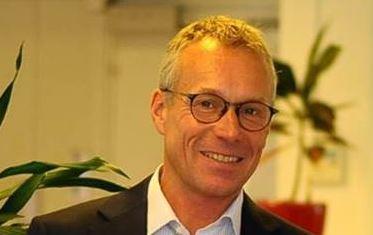 Hans will speak about how, despite new rules and regulations coming into force, with smart thinking Unifeeder are creating new trade opportunities and developing new solutions to become market leaders in shipping and transportation.
Hans started his career with Maersk in 1995 before joining the Royal Burger Group in 2000, where he represented several principals with container services from Africa, Middle and South America, as well as a direct service to and from the Eastern Med. In 2006 he moved on with Royal Burger Group, to represent the agency for the industrial feeder operator - Xpress Container lines.
In 2014 Hans joined Unifeeder - the largest feeder and shortsea operator in North West Europe. Hans' first responsibility at Unifeeder Rotterdam was Feeder Manager - taking ownership of the transhipment team for the Unifeeder hubs in the Benelux. Hans is now the Country Manager for the Netherlands office, where his team co-ordinate the movement of majority of the feeders in the NW European network.
Attend Coastlink to hear Hans' insight and thoughts on the latest sector challenges and opportunities. This forum will enable delegates to debate and discuss ways of driving the sector forward as well as providing the opportunity to build relationships with key industry stakeholders.
Coastlink 2020 will be held at the The Port House in the Port of Antwerp on 13th & 14th May 2020. The Conference will focus on building connectivity between short sea and feeder shipping, and, the intermodal transport networks through the ports that support the sector.
Book your delegate place now and secure the Early Bird Offer – a 15% discount on the Standard Delegate rate – by entering the code early when you book on-line. Visit our website for more details. Alternatively, please call the team on +44 1329 825335 or email info@coastlink.co.uk.