Coastlink is delighted to announce that Nils Minor, General Manager Sales West & Central Europe at Unifeeder A/S, will be delivering a keynote at the Coastlink Conference, taking place in the Port of Antwerp on 29th & 30th September 2021.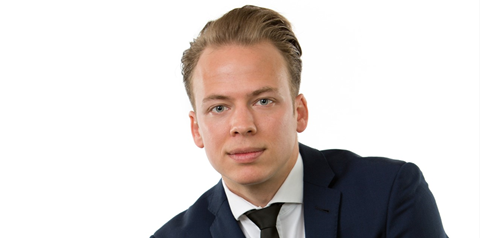 Unifeeder is a dynamic logistics company with the largest and best connected feeder and shortsea network in Europe. With many customers reviewing their supply chain to increase reliability and provide more cost-effective options for the movement of freight, Unifeeder continue to adapt with the market. In response to an increasing demand for multimodal transportation in 2021, Unifeeder has further increased its UK service by introducing an additional loop connecting the Benelux, German and Russian markets with London. This route has subsequently been expanded to include the Port of Gdynia.
Nils Minor joined Unifeeder's shortsea business unit in 2017, where he is commercially responsible for the region of West & Central Europe. Having previously held positions with the liner agent Broekman and with the Dutch Port Community system – Portbase – Nils has over 17 years' experience in shipping.
Join Nils at the Coastlink Conference where he will speak about the greater importance of sustainability for shippers. Shortsea represents a solution for shippers to convert from conventional road transport into multimodal transport networks – decreasing the overall carbon footprint. Learn from Nils how Unifeeder are working on multiple digitalisation and innovation initiatives to increase efficiency and visibility to supply chains.
The Coastlink Conference will deliver 1.5 days of informative presentations and engaging panel discussions on the theme of Building Connectivity through short sea shipping and intermodal networks. Take advantage of the learnings that will help you shape your business for the future.
The full delegate package at Coastlink includes:
- Conference attendance on both days
- Place at the Conference Dinner on the evening of Day 1 – 29th September
- Place on the Technical Visit at the Port of Antwerp in the afternoon of Day 2 – 30th September
- Conference Handbook & full documentation in electronic format
- Lunch and refreshments on both days
- Networking Opportunities throughout the event
Book now to attend by visiting the Coastlink Website for more details. Alternatively, please call the team on +44 1329 825335 or email info@coastlink.co.uk.