MDS Transmodal consider the trend towards longer maritime crossings and the use of non-accompanied modes in short sea shipping.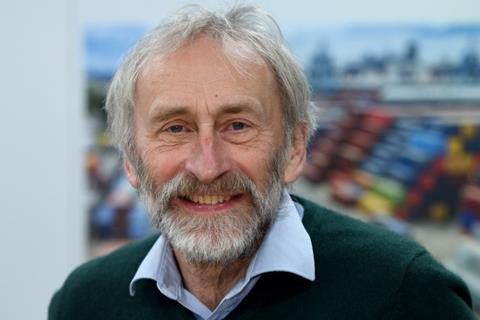 Mike Garratt, Chairman of transport consultancy MDS Transmodal, joins the Coastlink line up of speakers at this year's event on 3 & 4 May in Liverpool.
Mike specialises in rail freight, ports and maritime economics. In the UK, he is a board member of the UK Rail Freight Group, and is involved with freight forecasting for amongst others – the Department for Transport and Network Rail.
He was instrumental in the concept and early design of the GB Freight Model and is heavily involved in freight modelling and freight transport economics consultancy in the UK and overseas.
He has developed global databases and models describing the supply, demand and performance in the global container industry and is currently, or recently been, working on studies for UNCTAD, the World Bank, national transport models in the Middle East, several freight models within Europe and in the UK ports industry.
Join Mike as he highlights the drivers for change in the shift to longer maritime crossings on short sea routes; the market pressures that are informing supply chain behaviour; the modal shift to unaccompanied and the resulting impact on port infrastructure.
Book your delegate place at Coastlink to learn more about the latest trends and emerging opportunities for short sea shipping and intermodal transport routes.
Hosted by Peel Ports – Liverpool, Coastlink takes place at the Royal Liver Building on 3 & 4 May 2023.
Book your place online via the Coastlink website or contact Joanna Miller on +44 01329 825335.