Now more than ever, we are seeing the importance of short sea shipping and the supporting intermodal transport links that are key to the movement of supplies and freight in the end to end supply chain.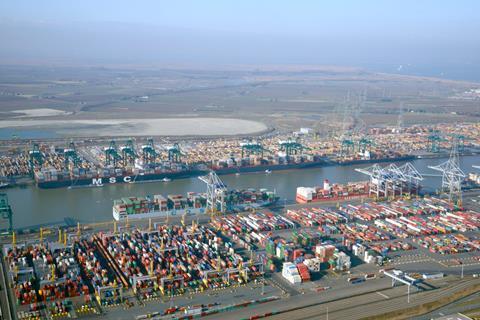 Ports, shipping, and multimodal hubs are playing a crucial role in keeping supplies moving across the UK, Europe, and the rest of the world. Keeping our essential key workers safe whilst managing the COVID-19 risk remain at the top of the agenda.

Working together across the sectors is delivering results for all. As a recent example, our Coastlink 2020 hosts – the Port of Antwerp – reached out to its international network for support at the end of March. COSCO Shipping Group responded to their request by donating 20,000 face masks to assist in protecting front line workers at the port, who are working tirelessly to keep supplies moving. As a thank you to COSTCO and their Chairman Xu Lirong, the Port commented that "a drop of water in need, shall be thanked with a fountain of deed".

Coastlink 2020 will focus on Building Connectivity between short sea and feeder shipping and the intermodal networks through the ports that support the sector. There will be 1.5 days of conference, delivering informative presentations and panel discussions. Delegates and speakers will enjoy a number of networking opportunities throughout the event, enabling them to build on and form new relationships. Key industry stakeholders from Unifeeder, Port of Antwerp, Fast Lines Belgium, Royal Haskoning DHV Ocean Shipping Consultants will be in attendance along with sector professionals from industry associations such as BIMCO, Freight Transport Association, and the British Ports Association.

Coastlink recently announced new dates and will now be held on Wednesday 25th and Thursday 26th November 2020 at The Port House in the Port of Antwerp. The full delegate package for Coastlink includes:

- Conference attendance on both days
- Place at the Conference Dinner on the evening of Day 1 – 25th November
- Place on the Technical Visit at the Port of Antwerp on Day 2 – 26th November
- Conference Handbook & full documentation in electronic format
- Lunch and refreshments on both days
- Networking Opportunities throughout the event


Take the opportunity to work together and build networks for the future. Join us at Coastlink 2020 and see how this can benefit your business. Book your delegate place at Coastlink by visiting our Website where you will find full details. Alternatively, please call the team on +44 1329 825335 or email info@coastlink.co.uk.