Delegates attending the combined conference on 18 and 19 October at this year's GreenPort Congress & Cruise are invited to attend the Port Tour on Friday 20 October.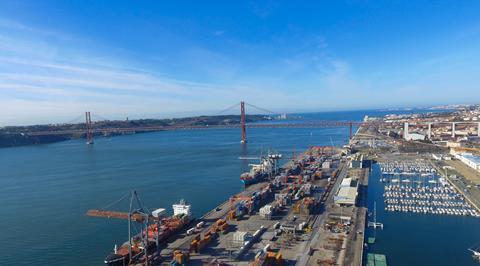 Delegates attending the full conference are invited to attend the Port Tour as part of their delegate package. This value-added extra allows delegates to take advantage of further networking time outside of the conference rooms.
View the Port of Lisbon from the water onboard Seagull, a catamaran boat. Port of Lisbon is the third-largest port in Portugal, visited by more than 2000 vessels every year and has a container capacity of more than 1Million TEU. Its 14 terminals, that handled more than 11 million tons in 2022, allow the port to receive different types of cargo: containers, liquid, and solid bulk and breakbulk and offers a complete network of connections with the main ports of the world.
For just € 2,160 for the combined or € 1100 for Cruise, you can gain access to a packed agenda of conference presentations and dedicated networking events to ensure you make the most of your time out of the office.
Book online or call the conference team on +44 1329 825335. For more information email congress@greenport.com.