World''s First All Electric and Re-chargeable harbour Tugboat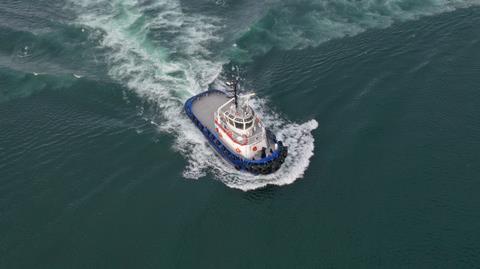 First zero emission tugboat in the world! ZEETUG® is a product of the Green and High-Tech initiative and is capable to deliver a superior performance to the operators. With the aid of the modular system, ZEETUG has an integrated electrical propulsion system available to be tailored to the clients specific operation profile (from 5T BP to 75T BP).

Advantages of choosing ZEETUG®:
*ECO-FRIENDLY
*BUDGET FRIENDLY
*SMART
*POWERFUL
*EFFICIENT
*SAFE
Smart Tug Energy Management System (STEMS):
Smart Tug Energy Management System is designed and built by NAVTEK NAVAL TECHNOLOGIES INC. with the objective of optimizing the electric power consumption of the electric tugboat and extending its driving range
Quick Charge Station (QCS):
The Quick Charge Station is tailor-made for ZEETUG® by NAVTEK NAVAL TECHNOLOGIES INC. The time it takes to charge a ZEETUG® varies based on the charger you use like other electrical devices. We adjust the technical characteristics of ZEETUG® according to the existing operation profile and needs/requires of our clients
Due to the variability of the weather conditions and operation times of the regions where the ports are located, we examine the profiles of our clients in order to obtain maximum efficiency. In line with the port and operation review conducted by our professional team, we adjust the technical characteristics of ZEETUG according to the existing operation profile of our clients. Thus, we ensure maximum protection of battery health and guarantee successful operation together with the NAVTEK STEMS software.
Our extensive know-how is based on our experience, since 1977…
We have a proud history of more than 40 years in service and are among the highest reputable companies in Turkish shipbuilding.
Navtek focus on delivering innovative and unique designs and engineering solutions with the best available technologies and know–how.
Navtek priority is to realize its ambitious goals and strategies for continued growth and development with new products in existing and new market segments.