Session 1 : Panellist
Commercial Director Logistics, Port of Tyne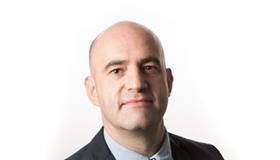 Richard graduated from Northumbria University in 2001 with a 2:1 BA Hons degree in Business Studies with Transport. He subsequently joined the Port of Tyne in 2001 where he held an operational role, managing and planning the work for the Port's container transport fleet.
In 2005 Richard moved to Northern Ireland where he held roles with LIDL as Warehouse Supervisor, & Montgomery Transport as the Scottish Transport Manager.
Richard re-joined the Port of Tyne in 2007, and since then has enjoyed a number of Business Development and Commercial roles that involve the Port's container, warehouse and transport business areas. Richard's current position is Commercial Director Logistics at the Port of Tyne.
In his roles, Richard has always had a passion and an interest in Short Sea Shipping & Feedering - trying to take trucks off the road so goods are moved by sea.
Richard holds a keen interest in Coastlink as Port of Tyne were founder members in 2004. He commented "I'm proud to have been a small part of Coastlink's history and look forward to a part in its future."