Deputy Director, Port of Amsterdam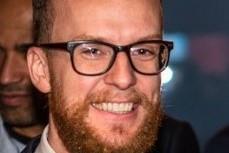 Mark has worked at Port of Amsterdam (PoA) since 2015. He began as a trainee at the marketing department of PoA, swiftly transitioning to a project manager role at Port of Amsterdam International (PoAI). He became the Deputy Director of PoAI in 2022.
His primary focus lies on 4 activities. First, business development for short sea container traffic. This is primarily focused on the UK & Ireland and centres around creating partnerships across different supply chains. Second, project management. Based on the expertise and experience of PoA, PoAI offers developmental projects to selected partner ports across the world. Mark's responsibilities include developing, setting up and leading these projects, planning & control and stakeholder coordination. Third, contributing to the international supply chain responsibility of PoA in terms of sustainability. For this activity, Mark conducts substantive analysis for and heads supply chain assessments and is part of a PoA project team to operationalise its strategic goals. Fourth, business development for the energy transition. For this relatively new activity, Mark is responsible for assessing market opportunities, approaching foreign authorities and aligning their interests with those of the commercial parties in the port of Amsterdam.
Mark graduated from the University of Amsterdam in 2011 with a master's degree in Political Science (International Relations) and in 2013 with a master's degree in European Studies.