Digital transformation is a key facet for driving fundamental change in business today. Like everything, there are pros and cons however digitalisation is a path you must embrace sooner or later to enable your port or terminal to adapt to the complexities of the global market.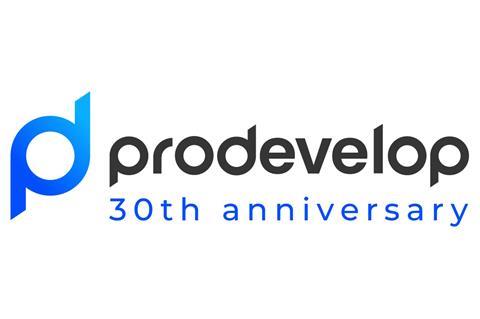 Content from our commercial partners
Find out more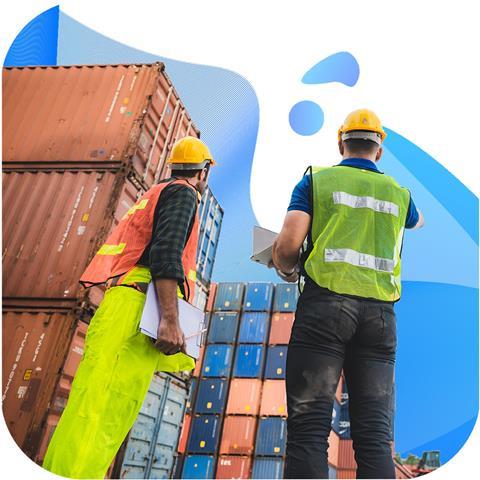 Many organizations in the maritime sector have taken positive steps already to digitalise processes. They recognise it is a long and difficult road, best travelled with the right partners. Having a trusted technological ally with you on this journey will give you the confidence to move forward quickly and whilst "it's never too late", the sooner you start taking steps in the right direction, the earlier you can leverage the advantages of working with cutting-edge technology.
As with any transformation process, it is best undertaken step by step and we are going to share with you the basic elements with which to digitalise your port or terminal.
In the case of ports, three tools are essential to increase the efficiency of your operations and enhance the service you provide to your partners and stakeholders.
First, you must have a Port Management Information System (PMIS) that allows you to manage all areas of the port and the services you offer: vessel port stay, billing, summary declarations, management of the public domain, etc.
Our clients use Posidonia Management, which has helped them to improve productivity and monitor the entire port process (more than 300,000 calls in 2022 alone), facilitating day-to-day management and offering a better service to their clients.
Another vital tool for ports is the implementation of a Port Community System (PCS). The PCS facilitates more agile and secure exchange of information between different agents. In addition, the PCS enables automation of processes and logistics within a port through a single representation of data.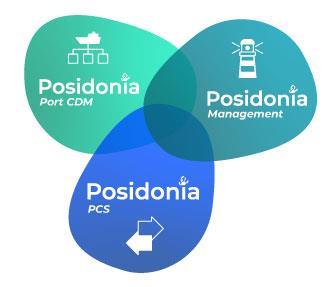 If you decide to work with Posidonia PCS, you will not only enjoy the advantages described above, but you will also benefit from a tool fully updated to support the new IMO regulations. You can forget about working with paper and move towards a simpler, more efficient and sustainable administration process.
Finally, you could implement a strategy based on Just-in-Time philosophy which will allow you to improve productivity, make better use of the limited space in the terminals and reduce your carbon footprint. Software solutions such as Posidonia Port CDM offer a single source of truth for all agents involved in the port call of a vessel with information accessible from any browser. All port activities are coordinated resulting in better berth plans, helping to optimize resources and other port activities, therefore saving time and money.
On the terminal side, there are two action items to take to improve operational efficiency and make the yard a safer place to work.
The first essential task is to understand what is happening in your terminal which means having objective data on all movements, shifts, idle and waiting times, etc. Only with real-time data can you identify where problems or bottlenecks are actually occurring and therefore have the ability to take corrective actions to resolve them. Thanks to the use of IoT devices and the Big Data processing within Posidonia Terminal 4.0, you can collect information from equipment, TOS and other third party systems, store and fuse it, and then present it in an easy-to-interpret KPI dashboard. Combined with historical data, our solution will demonstrate your terminals strengths, and more importantly areas for improvement.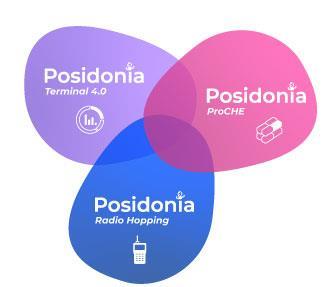 Secondly, you can implement various solutions to improve yard operations, since many tasks are still performed by hand, are erroneous at worst, and unproductive at best. Digital transformation enables the terminal operator to implement the latest technologies to reduce unproductive container movements and prevent the misplacement of containers resulting in wrong inventory. Software solutions such as Posidonia ProCHE and Radio Hopping are perfect for helping you to optimize your terminal operation and improve the safety of your workers.
We are aware that digital transformation can be overwhelming, but we can offer you the support required through a robust product portfolio and domain expertise acquired with over 200 terminals over 30 years. We can even develop tailor-made solutions to account for the idiosyncrasies of your port or terminal.
Let's Change.
Boost your Port or Terminal with our software solutions.