The final day of GreenPort Cruise and Congress concluded with a technical tour of the Port onboard ELENA F a small passenger ferry.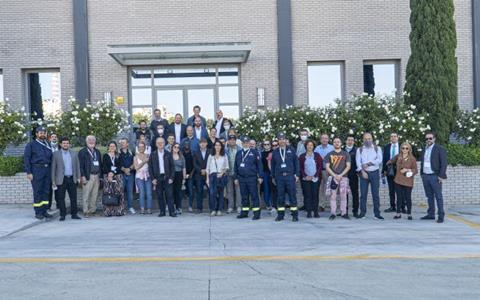 The vessel normally serves the local traffic in Piraeus, making stops in the small Greek Islands of Kamatero and in Paloukia. The Port of Piraeus is the busiest passenger port in Greece with 60,000 calls
Attendees were shown all aspects of the Port from the cruise, ferry and container terminal before disembarking ELENA F for a detailed tour of The Hellenic Environmental Centre, which recently invested in a sophisticated water treatment system. Hellenic Environmental Center (HEC) a vital role in the field of marine environmental protection by providing integrated solutions to the management and treatment of oil residues. HEC undertakes the selective transport and treatment of oil residues from ships and land-based units.
The Port Tour was the perfect way for delegates to gain first-hand knowledge and examples of what had been discussed over the previous two days with the tour lead by Nektarios Demenopoulos, Deputy Manager of PR, IR & Company Announcements, Piraeus Port Authority S.A and Georgia Reppa, Research & Development Manager, Hellenic Environmental Center.
If you missed this year's Greenport then demand sessions together with the conference proceedings will be made available for purchase very shortly. Contact the team for first hand access as soon as the videos are ready on congress@greenport.com